Teen Choreography Festival
Watson Dance's Teen Choreography Festival is an opportunity for choreographers aged 13-18 to have their dance performed in a theater and get feedback from professional choreographers. (Feedback is based on choreography not technique) Every style of dance and every level of dancer is encouraged to attend. Through TCF, Watson Dance strives to give a greater artistic experience and a sense of community with the choreographers and dancers (and teachers!).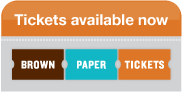 Festival requirements
Choreographer must be 18 years old or younger
Choreographed by more than one person is ok (all choreographers must be 18 years or younger)
Dance should be no longer than 7 minutes
All participants must be available May 12th for a scheduled technical rehearsal (9am -1pm)
All participants must be available for the entirety of the show on May 12th (2pm-5pm)
Accepted dances will have access to theatrical lighting (no follow spots, or gobos) and a private 15 minute full dress technical rehearsal on stage.
Performance Fees
Solo: $120
Duet: $60 (each dancer)
Small group (4-8): $30 (each dancer)
Large group (9+): $15 (each dancer)
Limited performance scholarships available. Contact tcf@watsondance.org
Dates
April 21 Dance application deadline
April 24 Festival participants notified
April 28 Performance Agreements due
April 28 Performance Fees due
April 28 Light cues and sound files due
May 12 Teen Choreography Festival

9am-1pm Scheduled Technical rehearsal
Please arrive 30 minutes prior to scheduled tech time
2pm Show Call
3pm-5pm Performance
Feedback session immediately following
Guest Adjudicators
Andrew Pearson (bodiesinplay.com) is a Los Angeles-based artist dancing the line between Pop Princess and classical modern danseur. While dreams of dancing alongside the likes of Britney Spears and Beyonce first sparked his interest in dance, conservatory-style training honed his commitment to process, investigation, and the avant-garde. Andrew's choreography explores the intersection of lighthearted and deep. Tapping into the unconscious intelligence of our body, his creations prioritize intention and humanity, using movement to express what words cannot. He believes movement is inherently joyful, yet has the ability to resonate along the full emotional spectrum. This colors his choreography with creative contradictions and engaging theatrics. Driven by interesting stories, great music, and the complexities of the human condition, Andrew designs bodies in space and time through a process of physical investigation and childlike frivolity. He seeks out collaborative processes with artists of different disciplines, with a goal for their work to serve as a reminder for what is possible when people join together in playful harmony.
Andrew's work arises from roots in the techniques and approaches of Lester Horton and Bella Lewitzky; extensive involvement in the contemporary landscape of LA concert dance; commercial, theatrical, and experimental work; and his experiences in international teaching and performance. Career highlights include: 6 years with LA Contemporary Dance Company; performances in Julien Previeux's award-winning What Will They Do Next in Paris and Malaga, Spain; Young Caesar with the LA Philharmonic; and national touring of his solo project 'this is a blank page'. Andrew has served on faculty at California State University, Channel Islands, Nuevo School of Contemporary Dance, Orange County School of the Arts, and has guest taught throughout Southern California and abroad, including UCLA, CalArts, Universidad Nacional de las Artes in Buenos Aires, and Transit Dance, in Melbourne, Australia.



Lillian Barbeito (bodytraffic.com) has a BFA from The Juilliard School where she studied on a 4 year, full-tuition scholarship awarded by Tomorrow's Leaders of America for her essay on the world dancing together in harmony. Lillian had an extensive performance career that took her to Europe, New York, and then finally to Los Angeles, where she founded BODYTRAFFIC with Tina Berkett.
She is passionate about mentoring dancers of all ages and abilities and has taught internationally for organizations such as CalArts, Idyllwild Arts Academy, L'Ecole de Danse de Quebec, Northwest Dance Project, San Francisco Conservatory of Dance, UCLA's Department of World Arts and Cultures and Loyola Marymount University where is currently on faculty. Lillian is one of 28 teachers in the world who is certified in Anouk van Dijk's groundbreaking Countertechnique. She honored and excited to be the first instructor to bring this valuable training system to The School at Jacob's Pillow this summer.
She has choreographed over 50 works for high schools, universities, competitions, and professional dance companies throughout the US and Canada. Lillian is deeply grateful to her family, especially Grant, Oliver, and Forest, for their love and support.
Bonjour! I am Pia Vinson (Choreography Reel), a French Choreographer now based in Los Angeles. After years of training with ballet masters in France, I moved to New York in 2011 where I was absorbed by the rhythm of the city and inspired to create and film new movements. Since, new influences shaped my choreographic vocabulary such as Gaga, Voguing, Modern Dance…
I am here to share my passion, my process and inspirations so feel free to share your feedback! Cheers